RGB Company Profile

We are a lease for hire aviation company located in Thomaston, Georgia. We currently have for lease, four new, beautifully appointed, Citation Encore Plus jets. We offer these jets for both short and long term leases.
RGB's core business is the dry lease of aircraft, whereby we provide the aircraft without insurance, crew, ground staff, supporting equipment or maintenance. We only provide the aircraft.

RGB's hangar and office space are located in Thomaston, Ga. General maintenance is performed at the Thomaston location by qualified A & P mechanics. Heavy maintenance is provided at Cessna Authorized facilities, by Cessna Authorized mechanics . RGB adheres to the Maintenance Inspection Program recommended by Cessna. All RGB aircraft are RVSM certified.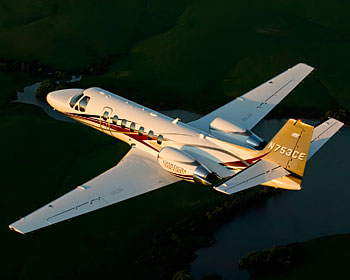 The RGB management team has over thirty combined years of aviation experience in leasing, operating and consulting with major air carriers and well as corporations and government entities. It is our commitment to provide an efficient and excellently maintained aircraft for your use and enjoyment.